Real Estate Contract Disputes in Florida
Putting Disputes to Rest with a Real Estate Litigation Attorney
A contract of sale for a piece of real estate contains the terms and conditions of the sale, as well as any agreed upon contingencies. Unfortunately, each party's interpretation of a particular contract provision can lead to differences and it is for this reason that contract disputes remain fairly common in real estate litigation.
Many contracts will include a dispute resolution provision somewhere in the document. In a real estate contract, often mediation is required prior to a party filing a lawsuit. Often, a real estate contract will specify that any disputes between the parties will be resolved by arbitration.
Terms and Conditions in Contracts
Some common issues related to real estate contract disputes are:
The failure of the buyer to timely make the earnest money deposit
The closing date
A seller's obligation to make repairs to the property prior to closing
Items included with the property, such as furniture or fixtures
Possible Issues with Contingencies
A contingency in a real estate contract is a right of a party to terminate the contract within a certain period of time for a certain specified reason.
A few common contingencies you might come across include:
Buyer's financing contingency
Buyer's inspection contingency
Buyer's prior sale of an existing residence
Contingency for the appraisal of the property to equal or exceed the purchase price
Let a Sarasota Real Estate Litigation Attorney Handle Your Case
Often, a party's rights related to a contract contingency are not clear or are in dispute. At The Edwards Law Firm, PL we can assist you in interpreting your real estate contract and resolving your contract dispute.
If you want to have your real estate matters settled without giving up your own priorities, we encourage you to call us today for a case evaluation.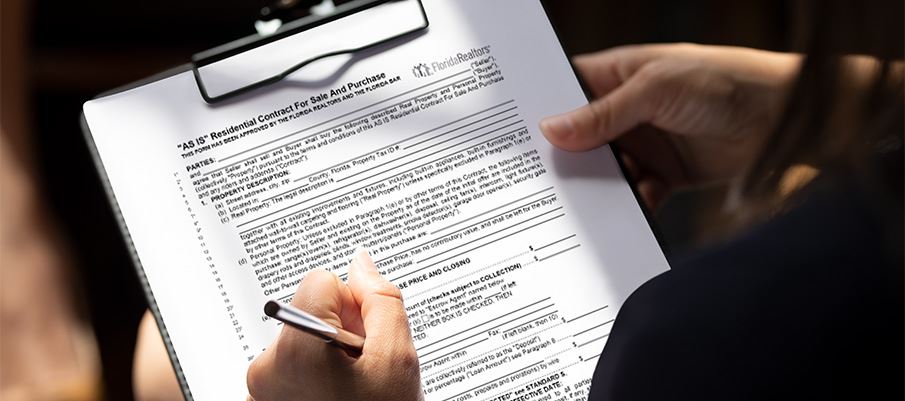 Our Clients Are Talking
See What They Have to Say!
"I will definitely recommend her to any of my friends or customers."

- Shelley

"The Edwards law firm recently helped me through a lengthy family real estate transaction."

- Stephen

"I would absolutely recommend Sherry and team to anyone looking for any kind of real estate help!"

- Michael
Why Choose The Edwards Law Firm, PL
Over 25 Years of Experience

Sheryl A. Edwards is a Board Certified Specialist in Real Estate Law

Achieve Client Objectives in a Timely Manner

Selected for Super Lawyers 8 Times

Personalized Attention & Case Strategy

Your Goals Always Come First