What is a Foreclosure?
The foreclosure process begins when you fail to make your mortgage payments or otherwise fail to comply with the terms of the mortgage. Once your bank satisfies certain conditions, your bank will have the authority to take legal action against you. However, all too often homeowners feel shocked and overwhelmed when they get that first notice. As a result, they choose to do nothing and wait it out. Doing nothing is absolutely the worst thing you can do. Speak with a Sarasota foreclosure attorney about your alternatives to examine all your options.
Served with a Foreclosure Notice?
Have you recently been served with a foreclosure notice? If so, you may be feeling scared, confused and overwhelmed by the thought that you may be on the fast track to losing your home. Homeowners across the nation are battling with delinquent mortgages and many of them are weighing whether or not they should simply give up the fight and walk away from their investment. Truthfully, if you are in this dire situation, you are not alone.
How to Avoid Foreclosure
If you are a homeowner, the idea of losing your house can be a frightening thing to imagine; especially if you have a family in the picture as well. Even if you feel as though all hope is lost, do not give up! At The Edwards Law Firm, PL, we are committed to helping those in the Sarasota and surrounding areas fight against foreclosure, because we understand how valuable our homes can be, in more ways than just financially. If the bank or a lender is threatening to take over your home, our firm can help defend you and hopefully allow you the chance to keep your property!
Here are a few helpful tips to keep in mind so that you and your family may be able to avoid foreclosure:
Communicate with your lenders - Be sure that you don't evade the problem at hand. If you are dealing with debt and constant threats from creditors, you must take action as soon as possible. The moment that you recognize you are unable to make your payments, be sure to contact your lender in order to discuss a game plan with them. In many cases, when you approach your lender at the front end, they may be more willing to give you options so that you can keep your home. Lenders understand that times can be hard financially, so remember, communication is key!
Open mail and respond to phone calls - Though this may sound tedious, if you want to avoid foreclosure, be sure to open all mail and respond to all phone calls you receive from your lender in order to work with them through the process. You don't want to miss any documents that may discuss them taking legal action against you. Even if this takes time, it is well worth it to be prepared.
Monitor your spending - Be sure that you are closely monitoring your spending so that you can make as many payments as you can every month on your mortgage. Keeping your house and having health insurance is your number one priority at this point in time, and other things you may need to give up in order to keep your home.
Know your rights - You want to make sure that you are well educated in your legal rights regarding your mortgage. This is where a Sarasota foreclosure lawyer will come in handy as we will be able to walk with you step by step in your fight to keep your home.

What Should I Do Upon Receiving a Foreclosure Notice?
After you have missed a certain number of payments, the bank or lender will send you what is called a "notice of acceleration." This notice is a formal demand telling the owner they must pay the total amount of delinquent payments within a specified period of time (usually thirty days). Then, the lender will file a complaint for foreclosure and record a "lis pendens" in the public records. Once you are served the complaint, a summons, and the lis pendens, you will have just twenty days to respond to this complaint.
This is a critical period during the foreclosure process because if you fail to respond you could lose your right to a foreclosure defense permanently. Within your response, you will be required to list your defenses to the mortgage foreclosure action; otherwise, you may not be able to argue these defenses at a later date.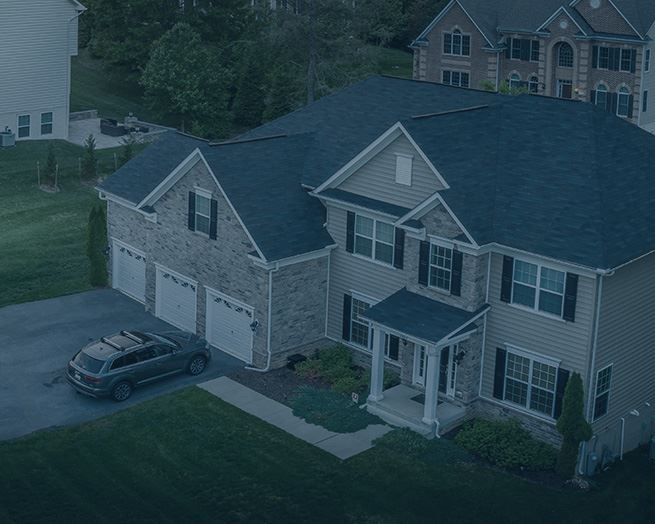 Why is it Important to Hire a Board Certified Specialist?
If you have been served a foreclosure notice, you must contact a foreclosure attorney as soon as possible. There are effective foreclosure defenses as well as alternatives to foreclosure that should be considered, and there are many options available that may lead you to a more favorable outcome and a brighter future. As in any financial investment, it's critical to minimize your losses. Without the assistance of a legal professional, you could be kept in the dark about your options. Failure to take the necessary steps to inform you can lead to disappointments, great financial losses, and regret after your home is foreclosed upon.
"We chose Sherry because of her professional experience in real estate."

- James L.

"I will definitely recommend her to any of my friends or customers."

- Shelley

"She promptly contacted the other party on our behalf and literally within 10 days, we had all of our money refunded back to us."

- Dave

Our Clients Are Talking
See What They Have to Say!
"I will definitely recommend her to any of my friends or customers."

- Shelley

"The Edwards law firm recently helped me through a lengthy family real estate transaction."

- Stephen

"I would absolutely recommend Sherry and team to anyone looking for any kind of real estate help!"

- Michael
Why Choose The Edwards Law Firm, PL
Over 25 Years of Experience

Sheryl A. Edwards is a Board Certified Specialist in Real Estate Law

Achieve Client Objectives in a Timely Manner

Selected for Super Lawyers 8 Times

Personalized Attention & Case Strategy

Your Goals Always Come First