Foreclosure & Short Sales Attorney in Sarasota
Is Your Lender Threatening to Foreclose?
If you have fallen behind on your mortgage payments, you may soon or are already experiencing threats from your lender to foreclose on your property. No matter where you are at in this process, there is never a more important time to take action to protect your interests than right now.
At The Edwards Law Firm, PL, we can help you stop a foreclosure to save your home or engage your lender with a short sale agreement to relieve you of an outstanding mortgage balance by selling your home for less than the loan's value. Each option comes with its own risks and benefits that may be favorable to you based on factors unique to your situation, and our foreclosure and short sales attorney in Sarasota can help you understand options that may work best for you.
COVID-19's Impact on Foreclosures & Short Sales
If the economic impact of COVID-19 has diminished your income as a result of a loss of employment or another reason, you may be in a situation where you are no longer able to afford your mortgage.
Our foreclosure and short sale attorney in Sarasota can help you find relief from an underwater mortgage if you have lost your job or are otherwise unable to make mortgage payments because of COVID-19.
Our Foreclosure Defense Services
Foreclosure – If you are unable to meet your monthly mortgage payments, your lender may begin a foreclosure action to claim your property and evict you from the premises.
Ramifications of Foreclosure – A foreclosure may not be limited to a single devastating event. Its effects can linger as significant damage to your credit score, tax liabilities, and deficiency damages where you will be forced to pay the difference between the balance of your loan and what your foreclosed home sold for.
Short Sale – If you are unable to afford your mortgage, you may seek an agreement with your lender to sell the house for less than the value of your mortgage. This can be used to protect you against foreclosure and its ramifications and is less damaging to your credit in the long run.
Waiver of Deficiency – This document will relieve you of your liability to afford the remaining amount of a mortgage if a short sale cannot cover the full balance owed to your lender. Without this waiver, your lender can sue for deficiency damages.
Short Sale after Chapter 7 Bankruptcy – A short sale may be a good option for you if you do not own enough equity that can be liquidated in a Chapter 7 case.
Statute of Limitations in Foreclosure – A creditor's ability to foreclose on your home is limited to a specific length of time. If your lender initiates foreclosure but does not follow through with the process in time, you may be protected by the statute of limitations.
Contact The Edwards Law Firm, PL online or by calling (800) 896-3619 to schedule a consultation with our attorney who can help.

Is a Short Sale Preferable to a Foreclosure?
In general, it is much more preferable to seek a short sale agreement with your lender than a foreclosure. This is typical because short sales have less of a long-term impact on credit scores than foreclosures, but you may also be relieved of affording a deficiency if your home sells for less than the value of your mortgage.
With a short sale, you have control in the situation because you are initiating an agreement with your lender. You can also negotiate the best possible price with buyers, which can help you eliminate or diminish your liability for paying a deficiency if you think your lender is unwilling to waive it.
A foreclosure can simply happen to you and all you will be able to do is defend against your lender's actions, which can devastate your way of life – not to mention your finances. If your lender sells your foreclosed home for a significantly reduced value, you could be hooked for paying an equally significant amount of deficiency on the mortgage.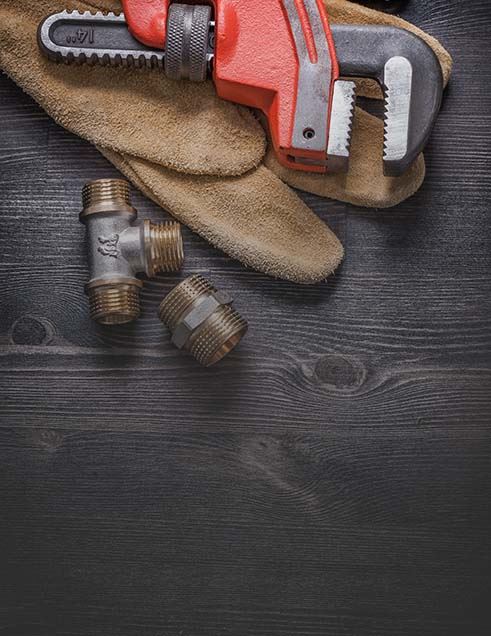 Why is it Important to Hire a Board Certified Specialist?
Contact Our Foreclosure & Short Sale Lawyer in Sarasota
The Edwards Law Firm, PL has more than 23 years of experience in real estate law matters and litigation. When it comes to assisting clients with foreclosure defense and short sales, we have the knowledge and skill necessary to help them achieve the best possible results.
Gaining the legal support of Board-Certified Real Estate Expert Sherly A. Edwards means she will strive to identify the best possible choices for you by evaluating your overall situation according to your loan agreements, communications with your lender, and foreclosure documents.
It's not uncommon for our firm to help people identify paths toward fighting against foreclosure and the lingering effects it can have on their lives. If you think you it's time to talk to a trusted legal professional about foreclosure defense strategies or a short sale, reach out to The Edwards Firm PL for assistance.
Contact us online or by calling (800) 896-3619 for legal support!
"We chose Sherry because of her professional experience in real estate."

- James L.

"I will definitely recommend her to any of my friends or customers."

- Shelley

"She promptly contacted the other party on our behalf and literally within 10 days, we had all of our money refunded back to us."

- Dave
Why Choose The Edwards Law Firm, PL
Over 25 Years of Experience

Sheryl A. Edwards is a Board Certified Specialist in Real Estate Law

Achieve Client Objectives in a Timely Manner

Selected for Super Lawyers 8 Times

Personalized Attention & Case Strategy

Your Goals Always Come First